Chef! - Actors in other movies

---
From time to time, I'll post some pictures of Chef actors' appearances in other movies.
This section will of course be updated when I can borrow copies of various DVD's to get screen captures.
Click on any of the smaller images to load a larger version of that picture.
You can also click on the DVD covers to order the movies if you'd like.

---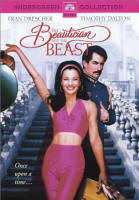 Ian McNiece in The Beautician & the Beast:

Ian McNiece

(Gustave LaRoche - Series 2) had a major role in the 1997 movie "Beautician & the Beast" as Grushinsky, a Russian. He appeared in the movie with former James Bond Timothy Dalton & (shudder) Fran Drescher. I generally stay away from anything Fran Drescher is in, but since McNiece was in it, I grabbed a few screenshots when it recently showed up on HBO, but I didn't watch it, I just picture scanned through it with my TiVo. :)
---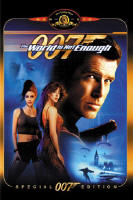 Jeff Nuttall in The World is Not Enough:
Jeff Nuttall (Gustave LaRoche - Series 3) made a minor appearance in the 1999 James Bond flick "The World is Not Enough". In it he plays scientist Dr. Mikhail Arkov. He's not long for movie, and is offed by the villain, but he does appear - here's two screen captures of him from the DVD. Jeff is only in this scene, and he doesn't do much except stand there and talk (and get shot), so I didn't do many captures for this one.
---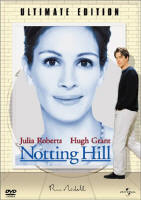 Lorelei King in Notting Hill:
Lorelei King (Savannah Concord - Series 3) had a small part in the 1999 Julia Roberts movie "Notting Hill" which also stars Hugh Grant. In it, she played Karen, Julia Roberts' character's publicist. She's only in one scene that I can remember, so I grabbed some screenshots from this scene.
---